Adapting the Credit Management Process to Your Company's Unique Business Approach
From SMEs to major Fortune 500 companies across industries, there are often significant differences in credit management approaches. Such differences most times underscore the core strength of a company's credit process. Often times, technology solutions impose standards and limitations that companies must adapt to with the consequence of losing the gains of the vital aspects of their traditional credit process. Thus, as much as technology solutions are often desirable, sometimes they lack the outcome of maximizing the intended benefits of their adaptation.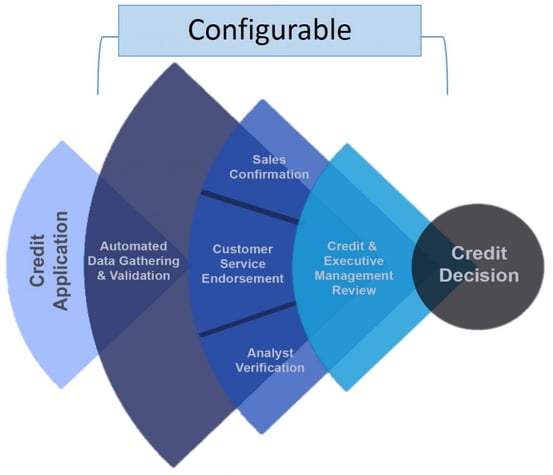 Empower Sales/Customer Service Teams to upload Data and Vet Customers
In response to these industry-wide differences in the credit management process, Bectran created the Adaptive Workflow System, off the premise, "One Size Does Not Fit All". With the Adaptive Workflow System, companies can configure the unique aspects of their credit process on their Bectran account while at the same time leveraging the baseline configurable universal credit management workflow. The Bectran Adaptive Workflow System addresses the unique work process needs of a company while at the same time offering them the power of a world class Credit Management work process.
For instance, the Bectran Adaptive Workflow System allows companies to set up and monitor pre-conditions and pre-verification steps by Sales and Customer Service Reps for new credit requests/applications. Such pre-verification steps could also require the specification of pre-defined static and dynamic information/document flows between Sales, Customer service and the Credit Department. With the Adaptive Workflow System, Bectran clients have empowered their Sales and Customer Service teams to provide much needed upfront data collection and vetting of customers applying for credit.
Monitor, Track and Report Performance Metrics
The Adaptive Workflow System also empowers companies to set up multiple conditions and paths for auto evaluation and approval of credit requests for instant decisions. With the Adaptive Workflow System, companies can define information, verification and specific routing rules between different classes of users in their company.
Another major feature of the Adaptive Workflow System is the localization of the credit process for local operating units within a global company. For instance, the Europe based subsidiary of a global company can configure unique processes applicable to their local market while at the same time leveraging the corporate baseline credit management work process.
The Adaptive Workflow System was designed to further enhance the power of the universal credit management work process on the Bectran platform. Better still, the Adaptive Workflow System tracks and records its performance with metrics, and provides the opportunity for fine tuning the Adaptive Workflow System set up for continuous performance improvement.