In order to establish appropriate credit limits/terms, businesses have relied on the mutual sharing of data to best predict future payment trends based on past payment history of service/product buyers (customers). This requires cooperation between businesses who have a mutual goal of getting paid on time.
Trade and Bank reference information presents a fair view of the capacity and the propensity of the customer to meet its payment obligations. It also provides a perspective of prevailing industry payment trends on a real-time basis. This type of data can be extremely valuable, especially in certain industries where limited information is available from the typical credit data reporting providers/agencies.
Obtaining References & their Credibility
While in theory analyzing reference data is a sound practice, the reality is that tracking down references can be very time consuming and cumbersome. The process requires personnel time to generate formal requests, monitor, track and manage information and data exchange. Therefore, entirely automating the reference process is key to saving time and energy through the credit process.
Additionally, most times companies tend to provide their best references (The references with whom they have good payment and business history) which presents a skewed and less balanced view of their overall credit performance with other vendors. Ideally, an objective spread of references, which may include bad references, will provide a more balanced and less skewed view of a customer's overall credit performance. Therefore, a sound framework for determining customer credit worthiness by references should incorporate a good spread of a customer's credit experience with multiple vendors.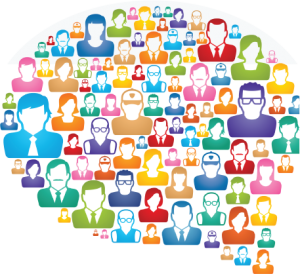 Industry Trade References – Achieving a more objective credit reference
One solution to the fact that companies tend to provide their best references is the existence of industry trade groups. Various credit mangers of related industries will get together to exchange information based on the clients they are examining for credit. This allows credit managers to seek non-biased references independent from what the customer provides during the application process. This inherently allows for more informed decisions based on the added trade data.
Even though industry references can be extremely valuable, obtaining them can still be very tedious. Industry References would still be gathered using the same manual methods that customer-provided references would require. Therefore, it is advantageous to automate these references as well.
In Bectran, unlimited industry contacts can be added to your digital rolodex, which becomes the mailing list for credit reference inquiry. Credit Reference inquiry from the digital rolodex can be performed on an on-demand basis or set up automatically for all new accounts/credit reviews. This capability makes it much easier to gather references as well as making it simpler for industry contacts to furnish credit reference details on mutual customers.
Overall, when customer-provided references and independent-industry contact references are automated, credit mangers have more information that is less biased at their fingertips in a decreased amount of time, leading to faster and more accurate credit decisions and increased productivity.