Need for an Adaptive & Configurable Framework
Universally, across industries and companies, the credit management process follows the 80/20 rule. 80% of the credit management process is the same across companies while 20% is highly company specific. These company-specific differences are driven by industry attributes such as product type, the fungibility of the product, margins, and logistical challenges. Other drivers of these differences are customer base and go-to-market strategy. Do you sell directly to the customer or to distribution? Does your customer base consist of small mom and pop shops or large multinational companies? These differences drive differing operational and strategic credit requirements. Because of these strategic differences in credit management work process across companies, a one size fits all approach to bringing the credit department into a digital environment does not work. The Bectran platform provides an adaptive and configurable framework that allows companies to address the specificities of their credit management process while leveraging a world-class credit management workflow. Key components of this adaptive and configurable framework include the Multi-Business Support and Operations Management modules.
Multi-Business Support
Multi-Business Support enables diversified organizations to organize and manage credit transactions both at the group level (division, region, subsidiary, etc.) and at the corporate/consolidated level. In practice, this allows for such functionality as the use of multiple credit applications, terms, policies, and hierarchies based on business units. It also allows each unit to utilize best practices based on their specific business requirements. Data from the different units is aggregated at the corporate level enabling CFOs, Credit Directors, and Treasurers to review performance and manage credit at multiple levels of granularity across the organization. This allows for the seamless digital adaptation of credit operations to support the underlying structure of the business.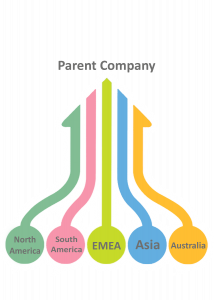 Operations Management
While Multi-Business Support organizes operations at varying organizational levels, the Operations Management module utilizes a suite of tools to organize credit tasks by responsibility and streamlines the Sales/Customer Service function with the Credit/Finance function. Managers can easily allocate and monitor tasks and workloads utilizing intelligent work queues that range from simple to highly complex credit management rules and procedures. Communications and data sharing tools streamline correspondence and data flows between roles. Operations Management ensures everyone knows what they need to do and that they have the correct data to do it.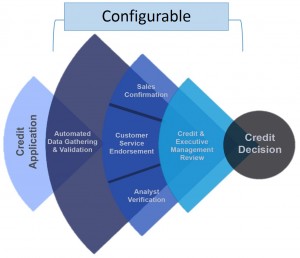 Tools like Multi-Business Support and Operations Management enable you to streamline operations across diversified roles and organizational structures. Adapting your process to a digital environment increases productivity, delivers instant visibility into your process, and enables collaboration across the organization.